RBTR Token establishes itself as a newly launched crypto platform. Recently, it introduced the different types of advanced technology of WEB 3.0 to the users of Arbitrage Robot Token.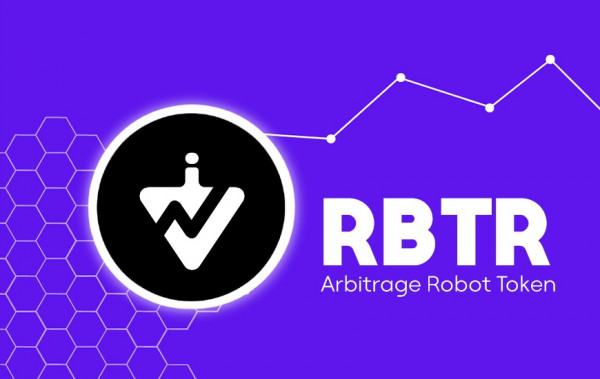 Boulder, Colorado, United States, 16th Aug 2022, King NewsWire – RBTR Token yields a new opportunity to crypto traders where they can experience Arbitrage trading. The arbitrage trading process enables traders to simultaneously purchase and sale of the same asset in different markets to profit from tiny differences in the asset's listed price. The company has created a platform for users where they can profit from their exclusive Arbitrage Robot Token.
WEB 3.0 Technology of RBTR 
The third generation of web technology is known as Web 3.0 (Web3). The World Wide Web, commonly referred to as the web, serves as the basic building block of the internet by offering website and application services.
There isn't a single, recognized definition of Web 3.0 since it is continually changing and being defined. However, Web 3.0 technology developed by RBTR for its arbitrage robot token will heavily emphasize decentralized apps and utilize blockchain-based technology. Many websites and nearly all applications in Webs 1.0 and 2.0 rely on a centralized database to deliver data and help to enable functionality. 
With RBTR's Web 3.0 technology, apps and services employ a decentralized blockchain instead of a centralized database. The fundamental notion behind blockchain is a distributed consensus rather than an arbitrary central authority. 
The RBTR Token company has strategized two types of exchanges for its Arbitrage trading system, which are explained as follows:
1.     Centralized exchanges 
Centralized Exchanges launched by RBTR work as essential marketplaces for arbitrage – crypto traders. They are helpful when many traders are simultaneously trying to buy and sell the same type of asset. Many companies have developed applications on top of Web 2.0 to let users exchange assets instantly and with minimal effort. These exchanges are called CEX (abbreviation for centralized exchanges)
2.     Decentralized exchanges
Despite the nascent stage of Web 3.0, there are currently many applications developed by RBTR, one of which is the decentralized exchanges, also known as DEXs. RBTR's arbitrage traders can use these exchanges to swap their assets decentralized, which is one of the inherent benefits of Web 3.0.
Furthermore, RBTR has launched Arbitrage Robot Token, which is exclusively developed for arbitrage traders. The team of experts has created an arbitrage platform where users can use a native arbitrage engine to find and exploit arbitrage opportunities across cryptocurrency platforms.
Intending users and potential clients must visit the official Website for further information. Join  Twitter to join their community.  
Media Contact
Organization: RBTR Token
Contact Person: Pasha Ivanov
Email: Send Email
Address 1: 1942 Broadway, Suite 314C, Boulder, Colorado 80302, US
State: Colorado
City: Boulder
Country: United States
Website: http://rbtr.info/
The post RBTR Token launches WEB 3.0 technology for its Arbitrage Robot Token. appeared first on King Newswire.
Information contained on this page is provided by an independent third-party content provider. Binary News Network and this site make no warranties or representations in connection therewith. If you are affiliated with this page and would like it removed please contact [email protected]